I'm busy working on my blog posts. Watch this space!
Please reload
One thing I love almost as much as lashing is finding great products for an affordable price that actually work to make your eyelash extensions last longer! Here are some AMAZING items I found on Amazon that really can help you take better care of your lashes! I searched for the best prices throughout amazon that should include Amazon prime prices. I also give a honest review for each item so you can read my experience before you decide on buying the product. 
#1 
Blink lash sealer:
One of the challenges of living in Hawai'i is fighting off the everyday humidity as well  as finding a way to enjoy paradise and its beautiful everyday activities, such as: hiking, yoga, beach, and etc. What's the point of having lashes if you can't swim and look great doing it??? So my lash mermaids, here is one product that may prevent environmental factors, as well as sweat! Lash sealer!  The blink brand comes in black and clear (personally I prefer clear) This product does not come out clumpy like mascara it is rather thin, and it's non-oily which yay is a win! 
How to apply : Do not use the wand the sealer comes with instead use a lash wand you get free at your appointment and use the sealer wand to lightly brush the sealer onto your free lash wand. Apply to top and bottom of your lashes. For Volume lashes be careful not to brush the sealer through out your lashes and try to stay close to where the base of the lash. If not you can wait for the sealer to dry and simply brush your lashes at mid-shaft to the ends of your lash to fluffy your lashes back out. 
Link with best prices found here:
#2
Lash growth Serum: 
Grande Lash is amazing! I personally sell this product in shop. I had my clients go on Grande with really bad lash damage from other shops poorly applying lashes causing big damage. 4-6 weeks later their lashes filled in the bold spots. I even have had clients going through hormonal changes causing hair loss and their lashes growing back better than ever!  It's simply nourishment for your lashes. 
Links found here for 3 months supply (1 tube) 
6 months supply link here:
#3
 Sleeping and waking up with beautiful sleeping beauty lashes is one of the best things ever to wake up and ready for the world! Ah, but at last if you are a sleep roller like me, starting on my back and waking up on your face on the pillow  with the loss of many of your lashes weaved in your pillow and crimped on your face this will really help you! Not only does it save your lashes but also your posture and face! Sleeping on your back also helps prevent wrinkles because gravity is pulling your face back while you sleep (also moisturizing with proper skin care of course helps.) 
Pillows I found work really well for lashes are here!
Pillow I found I still roll around in but may work out for you?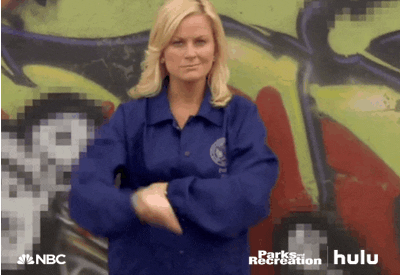 #4
Silk Pillow Case: helps save your hair. Not only your head hair but also your lashes! 
#5
Eye Rubbing while Sleeping:
For those of you waking up with lashes on your cheeks in the morning you may be rubbing your eyes. My clients claim to sometimes have  allergies and even nightmares that made them rub their eyes while they sleep. Sometimes this may break the bonds of the  lashes or even worse,  the lash follicle has been pulled out and there are no lashes to attach back. I started to sleep with this BUCKY 3D SLEEP MASK, when i first got my lashes done, and sleeping with the mask now I find I sleep much faster while resting better. Sleeping while its completely dark helps make a more peaceful REM sleep. (Also sleeping with earplugs block out any other distractions) I like this mask for extensions because the cup over the eye does not touch my lashes when closed. Also I don't like flat masks because it feels like something is pushing on my face. This mask works so well I gave one to my better half and he sleeps more comfortable with it as well, especially if one of us is working late. 
Link here:
#6 
The Battle against VOG:
Once again living in paradise , we face the side effects of battling VOG. Vog comes from the volcanos and can have very harsh affects on your health such as migraines, respiratory complications, and yes allergies! Some ways to combat this if you are not in Air Conditioning all day is to buy an air purifier. Not only does it help your allergies so you do not rub your eyes, it can also benefit your health. It purifies the air surrounding the device of dust , pollen, dander, smoke and etc. 
This air purifier is one of the cheapest I found on prime, plus it has a 4 and a half star rating. I use this device next to our bed. The filters are also very cheap about 15 and up.
 This device is a big bigger but I like the slender shape for the living room. I feel that this device is perfect for the living room size. Yes it does cost a bit more, and therefore the filters do as well. 
The #1 defense of protecting your lashes is yourself. It starts at home with your care and routine. Using proper products can really help save and maximize yours lashes. Saving you money in the long run of not buying new lash sets. Last tip! Do not forget to wash your lashes daily with lash shampoo. ;)
You got this!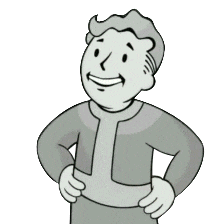 Mahalo for reading! 
Please reload
I'm busy working on my blog posts. Watch this space!
Please reload